Ospiti: Guest of Honor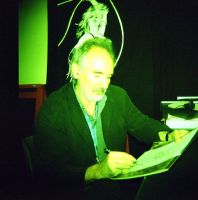 Come ogni anno, tra i grandi ospiti dell'edizione, spiccano i tre
Guest of Honor
:
Christian T. Petersen
,
Mark Tedin
e
Tracy Hickman
.
Il Game-Designer Guest of Honor non poteva che essere Christian T. Petersen: direttore creativo e proprietario di un'etichetta in ascesa come Fantasy Flight, che si è imposta come uno degli editori che ha portato con successo sui tavoli da gioco diversi titoli tratti da celebri successi videoludici quali Doom, World of Warcraft e Starcraft.
L'Artist Guest of Honor Mark Tedin sarà invece al centro della celebrazione del XV anniversario di Magic e Lucca Games, un compleanno comune che avrà i dovuti festeggiamenti. Tedin è il celebrato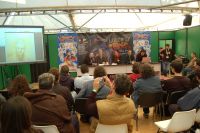 autore di alcune delle più rinomate carte delle prime edizioni del popolare gioco di carte collezionabili.
Per quello che riguarda la letteratura di genere, dopo la breve escursione nella Space Opera, torna a farla da padrona il fantasy con Tracy Hickman: con lui si chiude il ciclo iniziato 5 anni fa con Margaret Weis. Hickman sbarca a Lucca con la moglie Laura, la donna che l'ha introdotto a Dungeons & Dragons.